Thinking outside the

BOX
when managing your investment properties
The BOX Property Management fee benefit
​
Use our online calculator to determine how much you would save by switching over to BOX Property Management to take advantage of our simple, competitive fixed management fee. As we pride ourselves on being transparent, we have developed this calculator for your benefit.
Simply enter your rent and each component of your property management fees into the calculator and compare the savings! (enter the fees you are being charged or quoted from other property managers)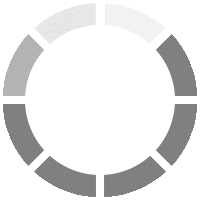 ​The following are excluded from the above calculator as they are either an once off fee or an optional fee:
Title Search Fee. This is $28.70 (as at 1st July 2020). This is the only way a property manager knows whether all the owners of the property has agreed to enter the management agreement. (Box Property Management does charge this for new clients)

Optional Photography Fee. Professional photography starts from $110 for~8 photos and can be over $200. (Normal photography is included at Box Property Management and allows for your property to be listed within 2-3 business days, whereas Professional Photography could takes 3-5 working days and mostly longer depending on the photographers availability. i.e. unnecessary vacancy for you)

Optional Premium Advertising Fee. This cost $165 (inc GST) instead of the standard Advertising Fee of $110 (inc GST) - i.e. $55 more if you want to get one of those feature listing. For the average/median house this is usually not necessary and depends on the supply of rental property in the suburb.

Optional For Rent/For Lease signs at the front of your property until property is leased. This cost $110 (inc GST) and is usually not necessary as majority of properties are leased within 2-3 weeks. Exceptions are when your property is in a high traffic location (i.e. main road) or if you own multiple units in the complex (i.e. it will take months to lease all the units out).

Court Attendance Fees. This cost $110/hour (inc GST) up to a maximum of 4 hours (i.e. $440 inc GST). Usually when things get to this stage, nobody wins. This is something Box Property Management work to avoid and can be largely mitigated via landlord insurance.

Centrelink Deposit Fee. $0.99 per deposit, this usually works out to be around $25.74 per year because Cetrelink payments are paid fortnightly. This gives landlord security of income as it comes directly from Centrelink where applicable and it is a fee worth paying if it applies to you.